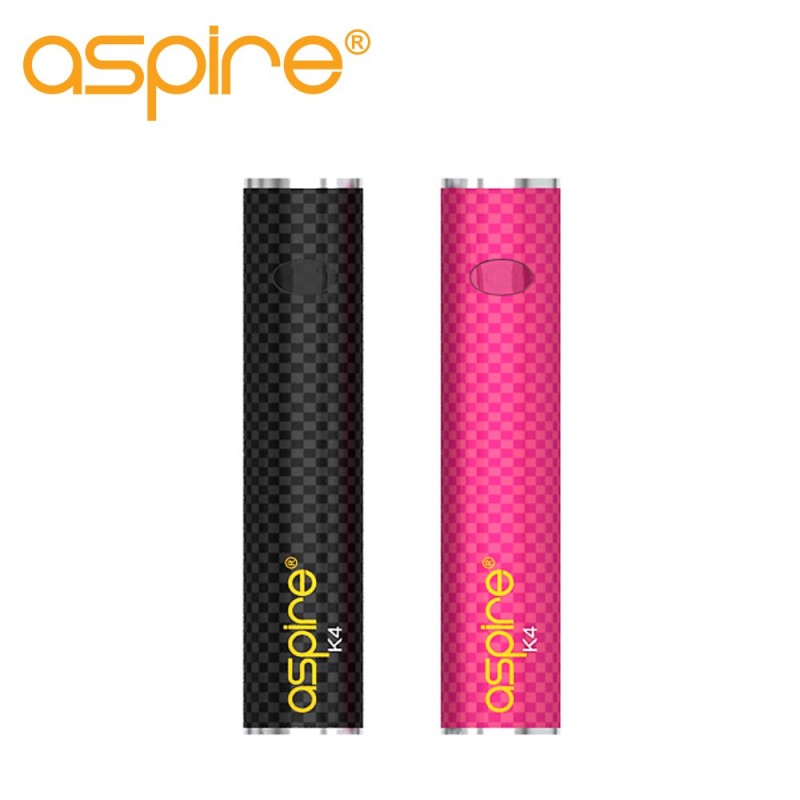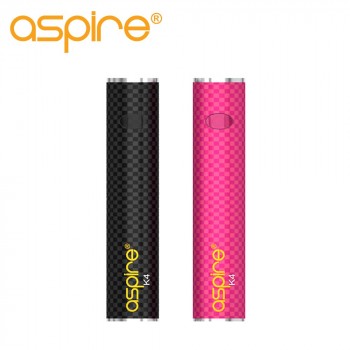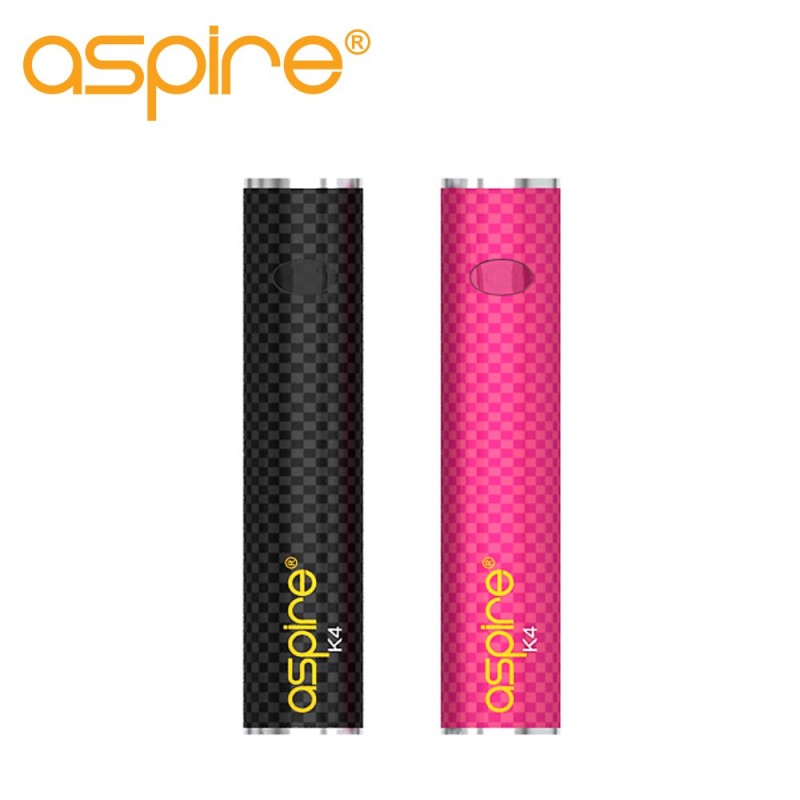  
Aspire K4 Battery
Replacement Aspire K4 Battery, 2000mAh.

Secure payments with Vivawallet

Orders placed before 2pm shipped same day
The 2000 mAh carbon fiber (CF) battery made famous by Aspire just last year. A couple of minor tweaks were made to the CF battery, including a differently shaped fire button inlaid into an oval indention. This is not a vaping instrument where you need to make changes to the settings or any adjustments.
Features:
Stainless steel 510 connector
Micro USB charging port at the base
5-click ON/OFF protection capability
Large metal button with intelligent LED light indicator surround
Carbon fibre coated tube 
Over-discharge and over-charge protection
Atomiser short circuit protection
When you receive your battery, it will be deactivated, you'll need to press the button 5 times in quick succession to exit the "off mode" and enable the battery for use. 
All batteries come with a scratch and check security code.