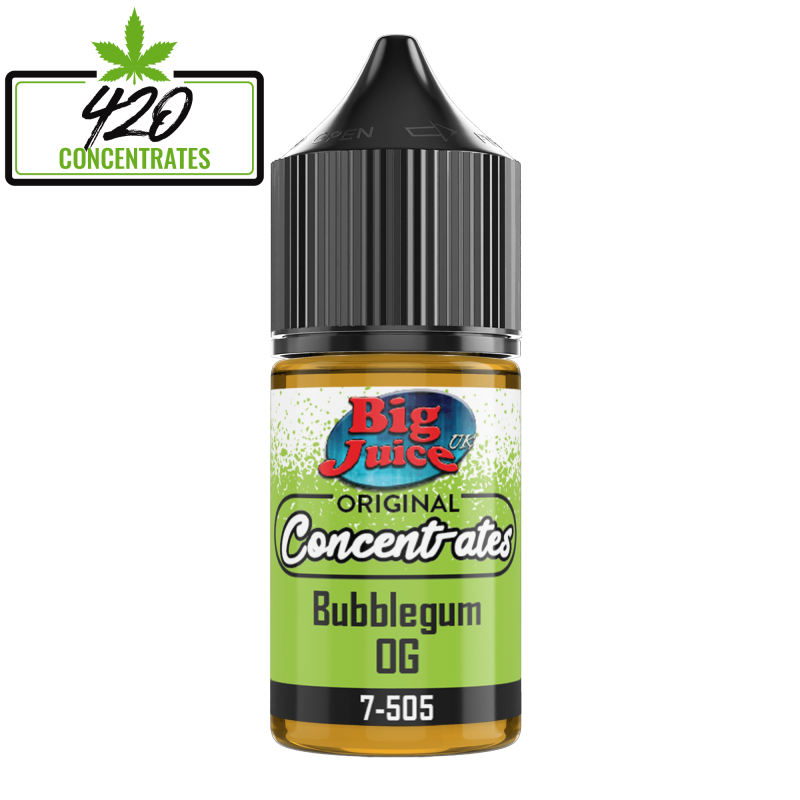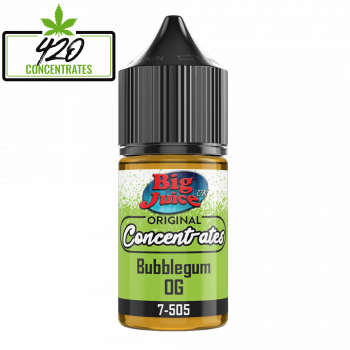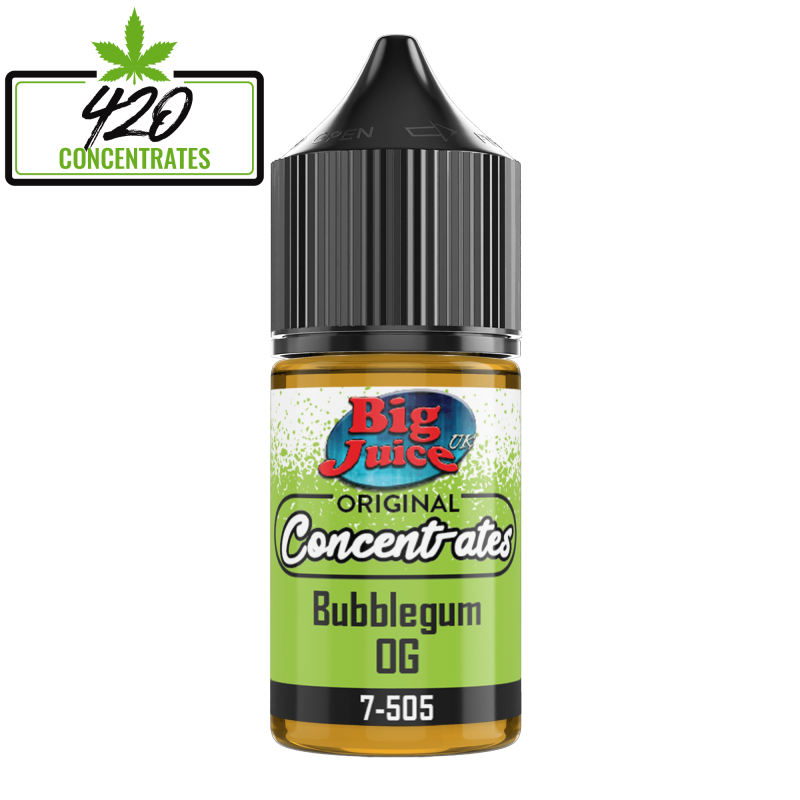  
Bubblegum OG - 420 Concentrate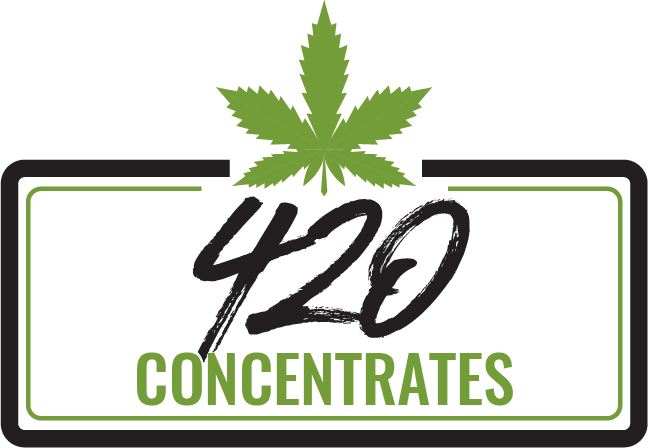 Bubblegum OG Concentrate
Flavour Profile: When it comes to flavours and overall aromatic performance, this strain really knows how to shine. The aromas are a tasteful symphony of wild berries, contributed by a distinct sweetness, and lemon-like, slightly sour flavours from OG Kush. This aromatic blend also has some oriental spices in it.
Mix Ratio 15 - 20% 

Secure payments with Vivawallet

Orders placed before 2pm shipped same day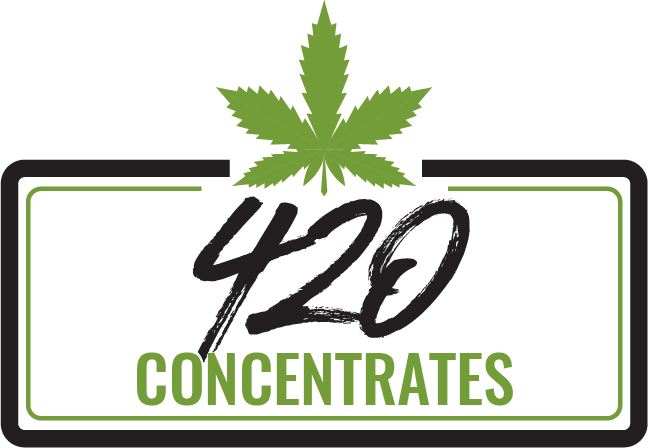 420 24/7. What you're looking at is the UK's very first cannabis concentrate range. Forget April 20th, our brand new 420 Concentrates series brings together a variety of cannabis flavours that you can enjoy all year round. Featuring the popular Gorilla Glue and Mango Kush strains - among 19 others - all of these concentrates are produced from a mixture of natural and food-grade ingredients. Enjoy the taste of your favourite hemp strain at a fraction of the cost.